Vohon is a Ukrainian dance ensemble in Edmonton, Alberta, Canada, committed to preserving and promoting Ukrainian culture through dance on stages locally and internationally. We are a strong, connected group of performers that share a love of Ukrainian dance.
---
Experience the Vohon Ukrainian Dance Ensemble
Vohon means "fire" in Ukrainian. And since its inception, Vohon's dancers have embodied the zeal of their namesake. The ensemble's dancers bring a blazing passion to the stage every time they perform. Our group believes that by sharing this passion we are able to promote our love of dance, our culture, and our country. We do this through our performances big and small, at home and abroad.
Now in its 34th year, Vohon is praised for its colourful and diverse talent, its ability to transcend the traditional into new cultural landscapes, and its power to light the stage from the moment the curtain opens to the final Hopak! Vohon's passion and energy sets them apart from other Ukrainian dance groups in the Edmonton area.
Experience a style of Ukrainian dance that is purely Vohon!
Vohon's Hutsul at the Billingham International Folklore Festival of World Dance
---
Looking to Audition?
Are you looking to join a Ukrainian dance ensemble in Edmonton? Vohon is a diverse group with an inclusive and engaging atmosphere and a passion for promoting our culture through dance. Rehearsals consist of a combination of ballet technique, traditional Ukrainian technique, and choreography. Our classes push dancers to learn and grow in their abilities. We're always looking for talented individuals to join our group. Find out if you have what it takes! Check out our next audition date or join us at an upcoming rehearsal.
---
The Edmonton School of Ukrainian Dance
The Edmonton School of Ukrainian Dance has been instilling a love of Ukrainian dance and culture in children and adults for over 30 years. Established and run by Ken Kachmar, the Edmonton School of Ukrainian Dance is an amazing place for students to learn, perform, and celebrate the art of Ukrainian dance. The school provides a mix of traditional Ukrainian dance with character storylines to create an amazing experience for all ages! Vohon is proud to be affiliated with this amazing school.
---
Dance Floor Rental
Are you looking for a dance floor for an upcoming performance? Do you need a temporary dance floor for a weekend-long dance competition? Or are you looking to use a floor for your dance group's tour? Look no further. 
Vohon has a portable vinyl dance floor available for rent for your next performance. Our dance floor is in excellent condition and is perfect for your upcoming  dance event. Contact us for more information including size and pricing options.
---
Join us at an upcoming performance
Vohon brings a fiery passion to every performance. Their love of dance leaps off the stage and excites audiences internationally.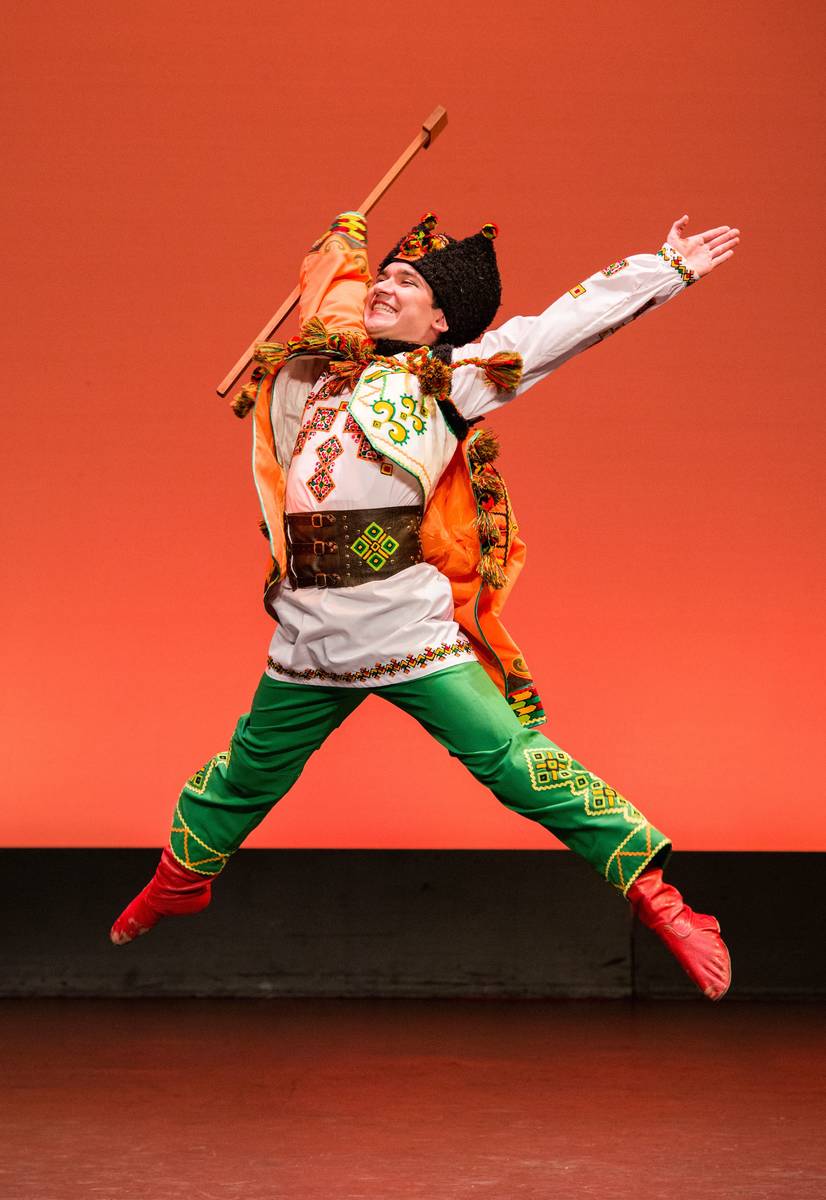 In recent years, Vohon has had the privilege to perform at the Vegreville Pysanka Festival, Canada's National Ukrainian Festival, Toronto's Bloor Street Festival, and the Billingham International Folklore Festival of World Dance. They've also performed with musical talents Oleksandr Bozhyk, Marianna Ilvik, and Trioda. 
These performances have given Vohon's dancers the opportunity to share their passion and culture while making lifelong connections with other dance groups. Want to experience the fire? Join us at an upcoming performance near you!
---
Introducing Our Artistic Team
Vohon's incredible artistic team is comprised of: Trish Kushniruk, Larissa Pohoreski, and Matt Karpiak. Together, this team brings more than four decades of dance experience to the ensemble. The trio works together to create challenging and innovative choreography that pushes Vohon's dancers to grow and improve. 
---
Our Founder
In 1988, Ken Kachmar had a vision for a dance group that would share his vibrant passion for Ukrainian dance. From that vision he created Vohon. Ken was Vohon's first artistic director and now, more than 30 years later, his vision for the group is still growing.